Description
Features : 
Having an air pump while you are traveling or camping can be very efficient. If you are in search of an excellent air pump for your travel purposes, then this Portable Mini Electric Air Pump Air Mattress is a perfect choice for you.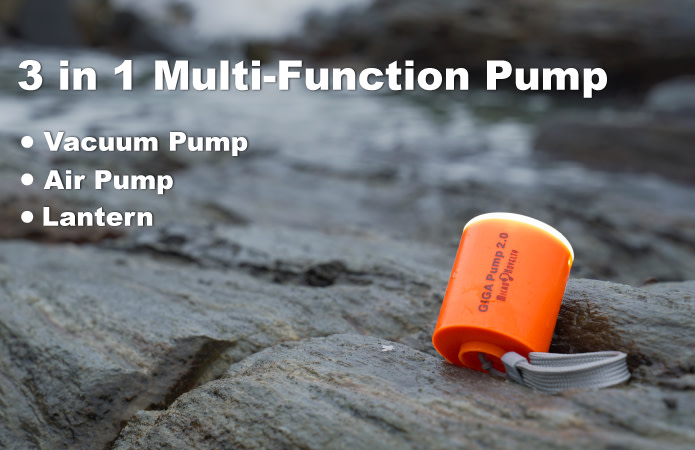 Not only it will make your work a lot easier, but also a lot quicker.  This is one of the most compact air pumps and is very convenient to use. It is a 3 in 1 pump that consists of an air pump, vacuum pump, and a lantern.

Three in One : The flow rate of the mini air pump can reach 180L/min, and the pressure can reach 3.5KPa. It is the perfect tool to carry with you when you go to the beach in summer; it can quickly inflate your swimming tube, air cushion and any other inflatable tools. This pump is not limited to outdoor use, but also very suitable for home use. It can be used in combination with a vacuum bag to store extra quilts and off-season clothes. Turn on the exhaust switch, it will quickly suck all the excess air in the vacuum bag.
A Lantern for all your nights : The biggest improvement you'll find is that its equipped with an ultra-bright lantern with a brightness between 40lm and 400lm. It has three levels of lighting.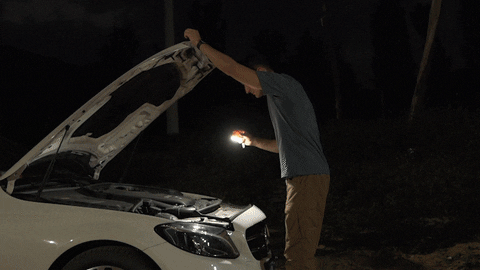 Ultra Small Size  GIGA Mini Air Pump 2.0 has an ultra-portable design, weighs only 89g, and is the size of a key. It is suitable for most environments in your life, and you can take it with you anytime, anywhere.

Charging Method  It is powered by a 1300mAh rechargeable lithium-ion battery, and the duration of a single charge is sufficient to inflate more than 10 single air cushions, or vacuum more than 20 large vacuum bags, or last for 10 hours of lighting. Giga Mini Air Pump 2.0 can be charged through a fast type C port, you can charge it through a power supply, a common wall charger, or a PC computer. It is super convenient in your life.

Specifications: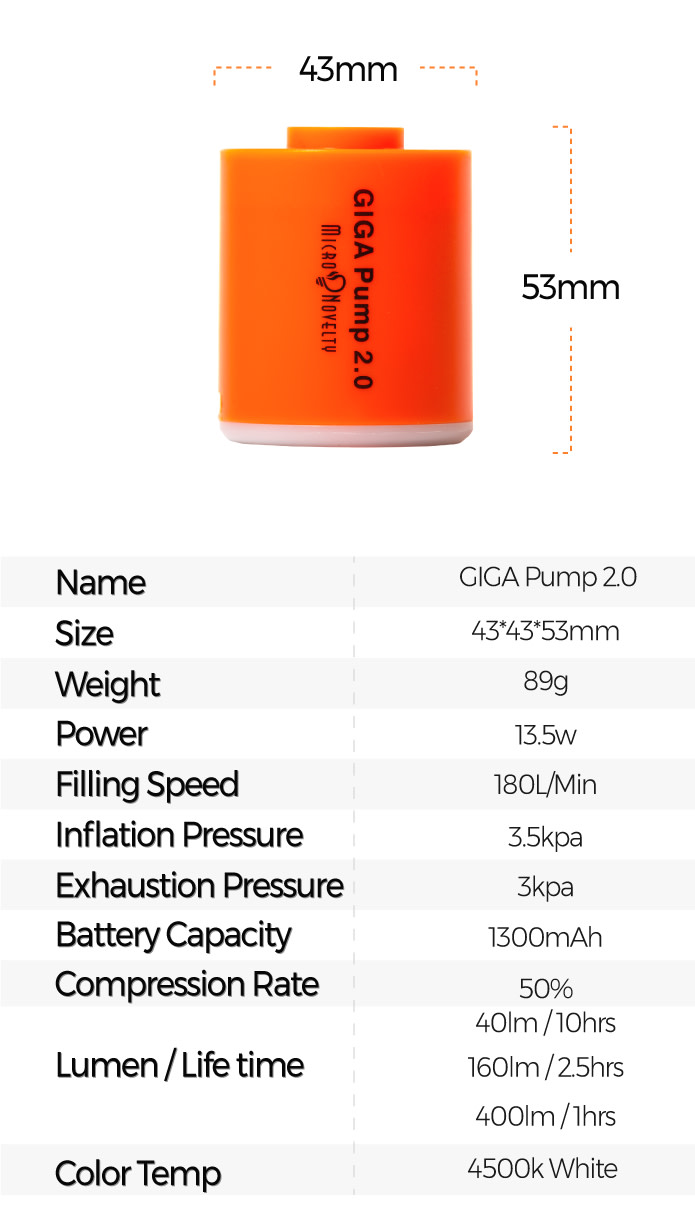 1*Air pump

5*Different gas nozzles


Payment & Security
Payment methods
Your payment information is processed securely. We do not store credit card details nor have access to your credit card information.
---
Security